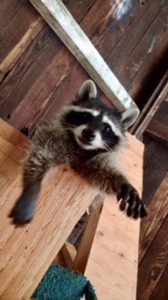 About Us
Welcome to The Animal Protection Agency (APA), which works to ensure the safety, welfare and humane treatment of animals in production. Trusted by Disney, Amblin, FOX, Lionsgate, ABC, and many others, we are a professional, responsive organization whose expert on-site animal safety consultants are highly qualified to perform the distinct requirements needed for this specialized work. Every APA Consultant has a wide body of excellence in multiple and overlapping spheres of animal training, animal behavior, animal handling, and zookeeping, with cross-disciplinary expertise as Veterinary Technicians, Certified Humane Officers, Certified Animal Safety Reps, Animal Welfare Professionals, Animal Law Experts and Wildlife Rehabilitators. Each of APA's Animal Safety Consultants combine in-depth animal knowledge with a thorough background in production work. Our Animal Consultants have a broad understanding of animal welfare with a superior ability to predict and minimize inherent risks involved on-set.
APA offers a contemporary, progressive process of on-set animal safety and humane treatment protocols benefiting both the animals and production. We have diligently evolved safety fundamentals to include an advanced approach to Animal Oversight Monitoring that includes Daily Reports available to production which detail how all animal-action was safely achieved; Pre-production advisory expertise and insights so that safety proficiency is obtained at an early stage; Full availability for APA Consultants to be present during prep-work; Actual animal-welfare law experience so that animals and production are genuinely safeguarded; No partial monitoring of animal work which can leave production open to public skepticism; Our Positive Pawprint Program which collaborates with production to nurture community animal-welfare programs engendering a positive public reaction and more.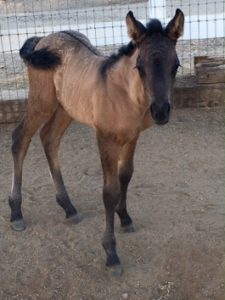 APA's Overall Philosophy – We promote updated on-set animal welfare and safety by combining a unique perspective of "best practices" to the field and in training standards, providing expert witness services for animal-related issues in the courts and teaching on-going humane education in the classrooms. In a field often divided and fractured by extremes, we celebrate animals and their relationships with people. We believe in humane training and that animals should be firmly ensconced in our world, that we should embrace and celebrate them, always in a manner that is respectful and safe. We grew up watching Old Yeller, Charlie the Lonesome Cougar and Black Beauty. Those films left a lasting impression on us. We still ride horses, train our own animals and attend state-of-the-art conferences on a regular basis.
APA is committed to collaborative, on-going direct communication with productions and studios throughout the lifetime of each project resulting in the utmost safety and well-being for both the animals involved, as well as the cast and crew. We are pleased to add that APA's fees are truly reasonable and budget-friendly! Each of us at APA look forward to sharing the passion and expertise of our life's work with you to ensure a safe, successful, and humane experience on your production. Thank You – We're Excited To Work With You Soon!